May Your Holidays Be Merry & Bright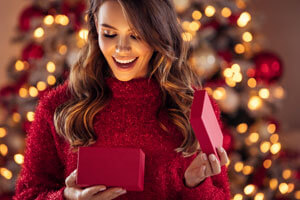 Twinkling lights, bountiful buffet tables, gift shopping and wrapping, holiday parties. 'Tis the merry and bright season. Here are some tips to get your smile ready to shine for all those holiday festivities:
Book your checkup and clean. A healthy smile is a beautiful smile. If it's been a while since your last clean, schedule an appointment today.
Get a gleaming smile with teeth whitening. Whether you opt to brighten your pearly whites at home or at the dentist's office, you can get your smile ready for all those holiday events, Santa selfies and group photos.
Maintain optimal oral hygiene. This is no time to take a holiday from oral hygiene. Make sure you brush twice a day, floss once daily, and schedule a checkup if you're overdue.
We wish you and your family a healthy and beautiful season and fantastic New Year!
Enjoy This Sweet Season Without All the Sugar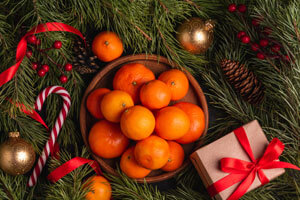 With so many tempting treats this time of year, subtracting the sweet stuff can be a challenge. From tarts and pies to chocolates and candies, sugar abounds this season.
There are several ways to still have a fun and delicious holiday season, while keeping your teeth healthy and your blood sugar stable.
One way is to make simple swaps. Instead of reaching for candy or other sugary treats, choose fruits, nuts or cheese instead.
Another option is to plan ahead by packing some of your healthy snacks ahead of time, so you don't have any temptations to fall back on.
Finally, make sure to stay hydrated during the holidays. Keeping your body well-hydrated can also naturally boost your energy and keep you feeling full. To give your water a kick, add a zingy slice of lemon or lime.
If you keep our dental health in mind this holiday season, it can help avoid cavities or other dental problems in the new year.