5-Star Rated Dental Care For The Whole Family
See How We Can Help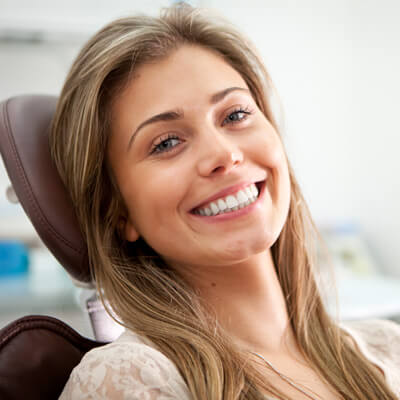 Dr. Brian Scaff started practicing as soon as he graduated from dental school in 1982. His patients tend to stay with him; so does his staff. In fact, some staff members have been with the practice for 20 years or more. Having a consistent staff they know, and who knows them as well, helps patients feel comfortable and important.
There is so much patients love about the office; they say it's fun! The staff is hardworking and friendly, bringing positive attitudes and an excellent level of care into patient relationships. The team educates patients on their treatment options, empowering them to make the best decisions for their health.
Get Started with our $50 Credit Back New Patient Special – Call (512) 258-9130 or request an appointment online now!
A Legacy of Healthy Smiles
After practicing in the North Austin area for more than 30 years, Dr. Scaff has watched his patients' children grow up. In fact, they now bring their children to us as well. Many of the new patients welcomed here are referrals from long-time patients.
As patients advance in age, changes in their bodily systems can occur. Often, those changes can affect the teeth and gums too. Making good oral health a priority can be beneficial overall, not just for the mouth.
Dr. Scaff's goal for patients is to give them an opportunity to have incredible dental health for the long haul. After all, who doesn't want to chew with ease, smile, and look good for 100 years?
CONTACT US TODAY »

Contact Brian F. Scaff DDS
We'd Love to Hear from You! Call (512) 258-9130

CONTACT
Brian F. Scaff DDS
12335 Hymeadow Dr Ste 100
Austin, TX 78750
T: (512) 258-9130
Office Hours

FIND US
Our office is located at 12335 Hymeadow Dr., Ste 100, Austin, TX 78750, (512) 258-9130. You can find us just around the corner from Westwood High School, in the front right building of Hymeadow Square Office Park. There's also a DPS office at the corner of Hwy 183 and Hymeadow Dr.
Same-day appointments are available and free parking in front of the practice.
We're out-of-network with insurance, but accept Flexible Spending, HSA plans, and major credit cards. We offer a Dental Savings Plan and participate with Lending Club and CareCredit. Please contact our friendly office staff for more information.