Laser Gum Therapy in North Austin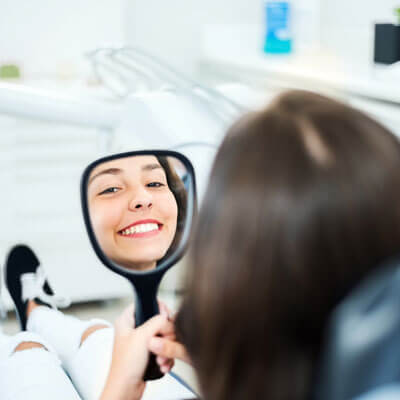 For advanced dental care, look no further! Dr. Scaff and the entire team are proud to bring laser dentistry to our Austin, Round Rock, and Cedar Park patients. Laser dentistry is used to treat mouth ulcers, periodontal diseases, and other soft tissue problems.
One of the best parts about choosing this type of laser dentistry is that there are no x-rays, which is especially beneficial for children or people with sensitive mouths. Better yet, this laser dentistry technology has evidence that it is over 90% accurate!
Convenient Mouth Ulcer Removal Services
There are many benefits of using laser dentistry. One of these benefits is that dental lasers can treat mouth ulcers effectively, which can be quite painful. When treated with a dental laser, pain relief is almost immediate. The whole process takes a remarkably short time, a mere four to six minutes!
Another benefit to the laser dentistry process is that using a dental laser can quicken healing time, helping a patient feel better quicker
Dental lasers can also help patients that wish to reshape a gummy smile. Because dental lasers work so well on soft tissue, the process also makes this treatment a snap, with little to no patient discomfort.
Schedule an Appointment
Dr. Scaff is proud to offer laser dentistry and other services to North Austin, Round Rock, and Cedar Park patients. Call today to book an appointment and learn more!
CONTACT US »

Laser Gum Therapy North Austin, Cedar Park, Round Rock TX | (512) 258-9130