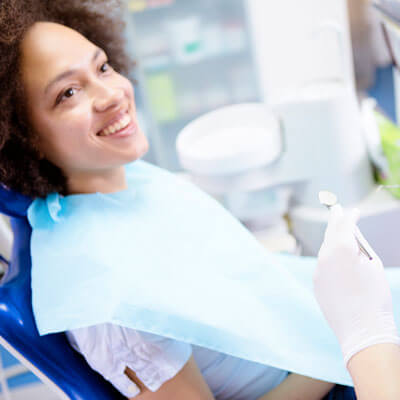 Dental visits can be extremely stressful and for some North Austin residents, the fear and anxiety associated with a trip to the dentist prevent them from getting the care they need. At Brian F. Scaff DDS we provide the best oral sedation dentistry available. We will accommodate your needs with oral conscious sedation and nitrous oxide (laughing gas).
Don't let dental dread keep you from achieving a perfect smile. According to a national survey by the American Dental Association, Crest, and Oral B, the smile is the number one physical trait. Don't let your smile go unnoticed.
In addition to sedation dentistry, Dr. Brian Scaff offers patients a variety of procedures, including cosmetic dentistry, restorative dentistry, dental implants, sedation dentistry, and general dentistry.
Our professional staff will provide the best possible care for you and your family. Whether you need preventive care or cosmetic dentistry, our team will give you something to smile about!