Sedation Dentistry in North Austin
There Is No Need To Fear The Dentist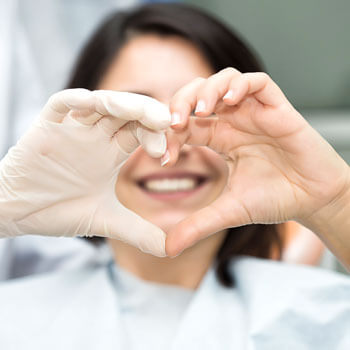 Sometimes, people fear visiting the dentist, even going as far as making a visit that is later cancelled due to anxiety or nervousness. If this sounds familiar, the Brian F. Scaff DDS team is here to help.
Dental anxiety is very common, and Dr. Scaff has helped lots of patients overcome their fear (even extreme fear) of dental treatment with dental sedation. The two dental sedation options used in the practice to help a patient relax are oral conscious sedation and laughing gas.
Both of these options are conscious sedation treatments, which means a patient won't be going to sleep. Conscious sedation treatments mean patients are awake and aware, just without the anxiety they may have suffered in the past.
Dental Sedation Options
Oral Conscious Sedation
If oral conscious sedation is selected, a pill will be supplied to take before the appointment or as the patient arrives to the practice. With this form of conscious sedation, the patient will begin to relax and feel absolutely no anxiety during the procedure.
For safety reasons, please arrange transportation to and from the practice.
Laughing Gas
Laughing gas has been used for years and is proven to help patients relax. This sedation option can be used for a dental implant, root canal, or just a regular cleaning.
This laughing gas doesn't make a patient want to giggle throughout a procedure; they simply feel less anxious and won't worry about the treatments they are receiving. Laughing gas is a conscious sedation treatment, so a patient isn't "out" or asleep during the treatment, just relaxed.
Dr. Scaff has received continuing education and training in sedation dentistry, which makes him an excellent choice as a sedation dentist for the Austin area. The practice is located in northwest Austin, by Cedar Park and Round Rock.
Discover Sedation Dentistry
Fear trips to the dentist? Give the practice a call to discuss gentle, safe options for patients of all walks of life. Contact the team today!
CONTACT US »

Sedation Dentistry North Austin, Cedar Park, Round Rock TX | (512) 258-9130