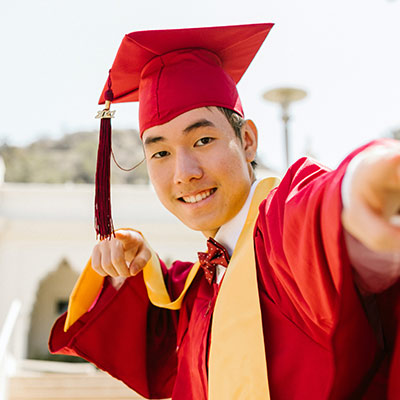 Soon, many students in North Austin will be flipping their tassels from the right to the left in celebration of graduating high school and college. Finding that unique gift for your graduate is always difficult and sometimes overwhelming. You want something that's affordable but will make an impact in the student's life as they move onto life's next steps.
Dr. Brian Scaff and team are here to help eliminate that daunting search with the gift of teeth whitening! What better present to give your graduate than a beautiful smile? You could even present the gift before graduation to enhance their graduation pictures! Or, give it to them after the event, right before they move on to college or those important new job interviews.
100% of Proceeds Go to Charity
Just in time for graduation, here at Brian F. Scaff DDS we're partnering with the Smiles For Life Foundation and Discus Dental (makers of professional teeth whitening products) to donate all of the materials and time to children's charities. 100 percent of the proceeds raised between March and June will be dispersed to charities, both here in North Austin and around the world.
Not only will you give a memorable and thoughtful gift for graduation, but you'll also be making a huge difference for children in need across the globe.
Contact us
to make an appointment today for your graduate! They'll love the thoughtful gift, and feel the satisfaction of making a difference in a child's life.