Sports Mouthguards in North Austin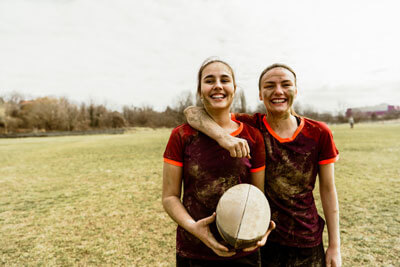 Athletes know the dangers of serious mouth injuries all too well.
Thankfully, Dr. Scaff is proud to offer custom-fit mouthguards to help keep the smiles of athletic patients safe during activities. The best part? Getting a mouthguard has never been easier.
Why Choose a Mouthguard?
Mouthguards protect the teeth from being cracked, knocked out, and chipped. They can also help prevent cuts and lacerations as well as jaw injuries.
While mouthguards can be found in a supermarket or specialty stores advertised for protection, wearers of generic mouthguards are twice as likely to suffer a concussion than those who wear custom built mouthguards.
Custom mouthguards at Brian F. Scaff DDS are designed to:
Allow speaking and does not limit breathing
Stay firmly in place during action.
Provide a high degree of comfort and fit.
Be durable, easy to clean, odorless, and tasteless.
Schedule A Visit
Dr. Scaff would love to speak with anyone interested in learning more about custom mouthguards. Contact the team today to book an appointment.
CONTACT US »

Sports Mouthguards North Austin, Cedar Park, Round Rock TX | (512) 258-9130