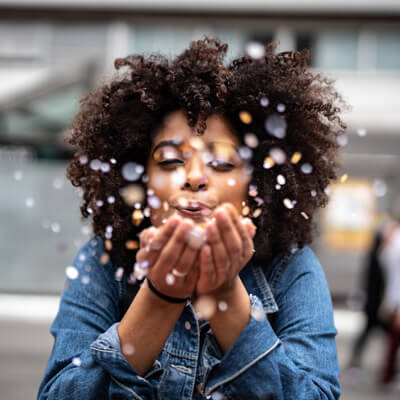 Brian F. Scaff DDS Reviews
What North Austin Patients Say
At Brian F. Scaff DDS, the entire team loves when patients share their feedback and comments after dental care. Please read some of the many patient testimonials below to see what other people have achieved through their tailored treatment plans.
Have a story to add? Click here to send feedback so that others can learn about the benefits of care.
For more information, or to schedule an appointment contact the team today.


They Do A Fantastic Job
My family and I have been using Dr. Scaff and his team for 15 years. They are always extremely friendly, professional, and do a fantastic job. I have 100% confidence in Dr. Scaff and his team making sure my family has all our dental needs met. It is also import to highlight that they have done a wonderful job adding additional safety measures as a result of COVID-19.
–Cory
Treat You With Warmth and Humor
When I moved to Austin over 5 years ago, I was in desperate need of dental care. I had a dental emergency. I have had a long history of dental work which unfortunately did not always go so well. I was referred to Dr. Scaff by another dentist outside of the area. This gave me hope. What I can report is that Dr. Scaff has gone far beyond managing my complicated care. He has improved my dental condition and outlook. The most important factor in seeking a new dentist is level of skill and expertise. Dr. Scaff, his dental assistant, Gina; and the hygienists check off all the dental expertise boxes. With their care, I have avoided additional expensive dental work and kept my teeth!!! Not only do Dr. Scaff and all his staff possess the dental skill and expertise they treat you with warmth and humor. I couldn't be happier.
–Emily
Dr. Scaff's Office Feels More Like a Little Family
For 20 years (since I was a little kid) I have been going to see Dr. Scaff and all of the friendly hygienists at his office. They do a great job taking care of my teeth, make good recommendations, and are always knowledgeable about any of my questions and concerns. They have been with me through thick and thin- retainers, braces, mouth guards, general cleanings, etc. Dr. Scaff's office feels more like a little family than a dentist's office, and one day I will take my kids here!
–Hailey
Very Personable
Dr. Scaff and his team are consistently professional, efficient, and very personable.  Going for an office visit is like visiting friends that you know and who are genuinely interested in you, and not just as a patient.  I can happily recommend Dr. Scaff and also let you know that you needn't dread or fear a visit to the Dentist.
–Jay
Completely Changed My Smile and My Life
Dr. Brian Scaff has completely changed my smile and my life. Due to missing two teeth since birth and severe grinding of my teeth at night, my teeth were not pretty, and I was embarrassed to smile. Dr Scaff walked me through all the details of my cosmetic dental repair and answered all of my questions. He and his team are professional, kind, and amazing. It took about 8 months total and was definitely worth it. I feel like my teeth are perfect and get compliments on my smile now all the time. My confidence has returned. As you can see from my pictures Dr Scaff is the absolute best.
–Laura
Patient For Over 15 Years
I've been a patient of Dr. Brian Scaff and his phenomenal team for over 15 years. Dr. Scaff and his team are incredibly caring, friendly, knowledgeable, and professional. The office uses up-to-date equipment and runs very smoothly and efficiently. The office is conveniently located off of Research Blvd and has parking spaces reserved for patents within feet of the front door. I highly recommend Dr. Scaff and his team for dental service and have referred them to family members, friends, and neighbors, Every time I come here for my appointments, it's like visiting with friends. Can't say enough wonderful things about them!
–Mai
Friendly & Thorough
I had a great introduction with Dr. Scaff and his staff. They were very friendly & thorough. They  made me feel very comfortable . I was in and out  quick.  I highly recommend them.
–Sherry
Calming Envirnoment
How many people get to rave about their dentist? I do! Dr. Scaff and his entire staff have always made me feel comfortable during my dental visits. More importantly, the dental care that he has provided over many years has been excellent. I've referred family and friends to his office without hesitation. If you are looking for great dental care in a comfortable calming environment you will find that at Dr. Scaff's office.
–Ann
Highly Recommend
Dr Scaff gave me the most thorough exam I have ever received at a dentist office. He even interviewed me in his an office before starting my exam to go over my medical history. That has never happened before. He and his staff have created a new standard of care that I have never seen before. He also made recommendations and gave me options on my care. I highly recommend him for dental work.
–Kim
Great Doctor and Staff
Dr. Scaff and his staff are all great at what they do. They stay up to date on the latest technology and procedures, so every time I visit they have a new tool or technology that makes the work faster, or more comfortable for the patient. I highly recommend Dr Scaff and his team.
–Kell
Top Technology
I've been a patient of Dr. Scaff's for 14 years now. Really like the whole team at his office and they do a great caring job looking after my teeth! They also are on top of the latest technology in dental practice. I moved away from Austin 6 years ago but still keep returning to Dr. Scaff for bi-annual check-ups. I love Dr Scaff's office and everyone on the staff!!
–Bret
Ideal Experience
This is the most professional and fun office I've ever visited. They are current on all the latest dental options, are always on time, and provide an absolutely ideal experience! My family cannot say enough good things about Dr. Scaff's practice. Ask them about '6 Month Smiles' which I've just completed with amazing results.
–Travis
Awesome Team
Everyone is scared of a Dental visit and most people hate them. Dr Scaff and his awesome team do a great job of making the visit as enjoyable as possible. they gave me all the information I needed and made the visit as comfortable as possible. I felt like they treated me as a person and not just another person with messed up teeth. Thanks Dr. Scaff!
–Justin
Best Ever
I love this place. I drive all the way from Bastrop to go to Dr. Scaff's office. They make it a point to get to you know you, and I actually look forward to getting my teeth cleaned by Chris. She's the best ever. I don't have dentist aversion anymore! I've been going to this office for about 2 years now, and I have no plans to switch.
–Nick
Care of Dental Needs
I have been a patient of Dr. Scaff's for about 22 years & am delighted with the service & skill shown by all staff who are part of his practice. My most recent visit was excellent, from the hygienist to the restoration work Dr. Scaff did on my bottom two front teeth. Though I moved to Florida in 2003, I continued to see Dr. Scaff for my dental work. Yes, they have dentists in Florida, but I decided I didn't want to give Dr. Scaff up as my primary dentist and have not and will not let the distance between Florida & Texas change that. So, unless I have a tooth emergency or work that has to be done in Florida, like my recent tooth implant, it's Dr. Brian Scaff who will be taking care of my dental needs!
–Janelle
Personable and Attentive
The absolute best staff in the medical profession. I say medical profession & not just DDS because due to their extremely personable & attentive staff I compare all my healthcare providers to the office of Dr Scaff. In addition to the staff, I wish all my healthcare providers were on the level of Dr Scaff himself. Personal, professional, really cares about you, the patient.
–Joel
Excellent Dentist
I have been a patient of Dr. Scaff's for over 9 yrs. and I have been very pleased and impressed with his high degree of technical skill, caring attitude and the friendly manner of his "staff family". I trust Dr. Scaff's recommendations knowing that he has my best interest in mind and I would gladly recommend him to anyone who is looking for an excellent dentist with a gentle hand, "state of the art" technologies and a very caring staff.
–Evelyn
All I Hoped For
When I moved to Austin 11 years ago I asked my colleagues for a gentle and great dentist… I got all I had hoped for in Dr Scaff and his entire team! Everyone is professional and wonderful — a visit to the dentist feels really more like a visit with family. I have referred other friends to Dr Scaff and won't go anywhere else. My teeth and gums needed some work at first, but have been in great shape for years now. Thanks, Dr Scaff and Team!
–Bonnie

Brian F. Scaff DDS Reviews | (512) 258-9130