Root Canal Treatment in North Austin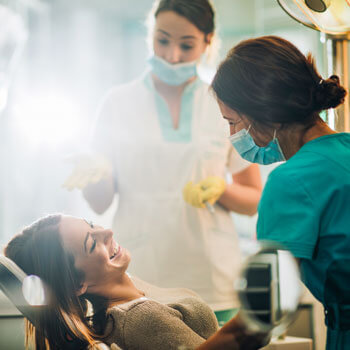 While the term "root canal" can be scary to hear, Dr. Scaff and the entire team like to help patients understand the importance and ease of dealing with a troublesome tooth.
At
Brian F. Scaff DDS
, the team aims to help everyone get back to having a beautiful, healthy smile through effective, gentle care.
What is a Root Canal?
A root canal removes damaged tissue from the roots of the tooth. This is done to:
Save the part of the tooth above the gums.
Minimize the risk of further damage.
Prevent the loss of the tooth entirely.
What to Expect
Depending on the severity of the infection, a prescription for an antibiotic may be given prior to performing the actual procedure.
The root canal procedure then begins with the administration of a local anesthetic. Next, the dentist performs the treatment to remove the damaged parts of the tooth before being filled.
Finally, the tooth is capped with a natural looking crown to protect it.
The entire process typically takes place over a couple of visits.
Get Started Today
Feeling moderate to severe tooth pain? Experiencing swollen gums? Reach out to schedule an appointment and get out of pain fast.
The skilled dental team at Brian F. Scaff DDS is here to help. Book a visit today!

Root Canal Treatment North Austin, Cedar Park, Round Rock TX | (512) 258-9130